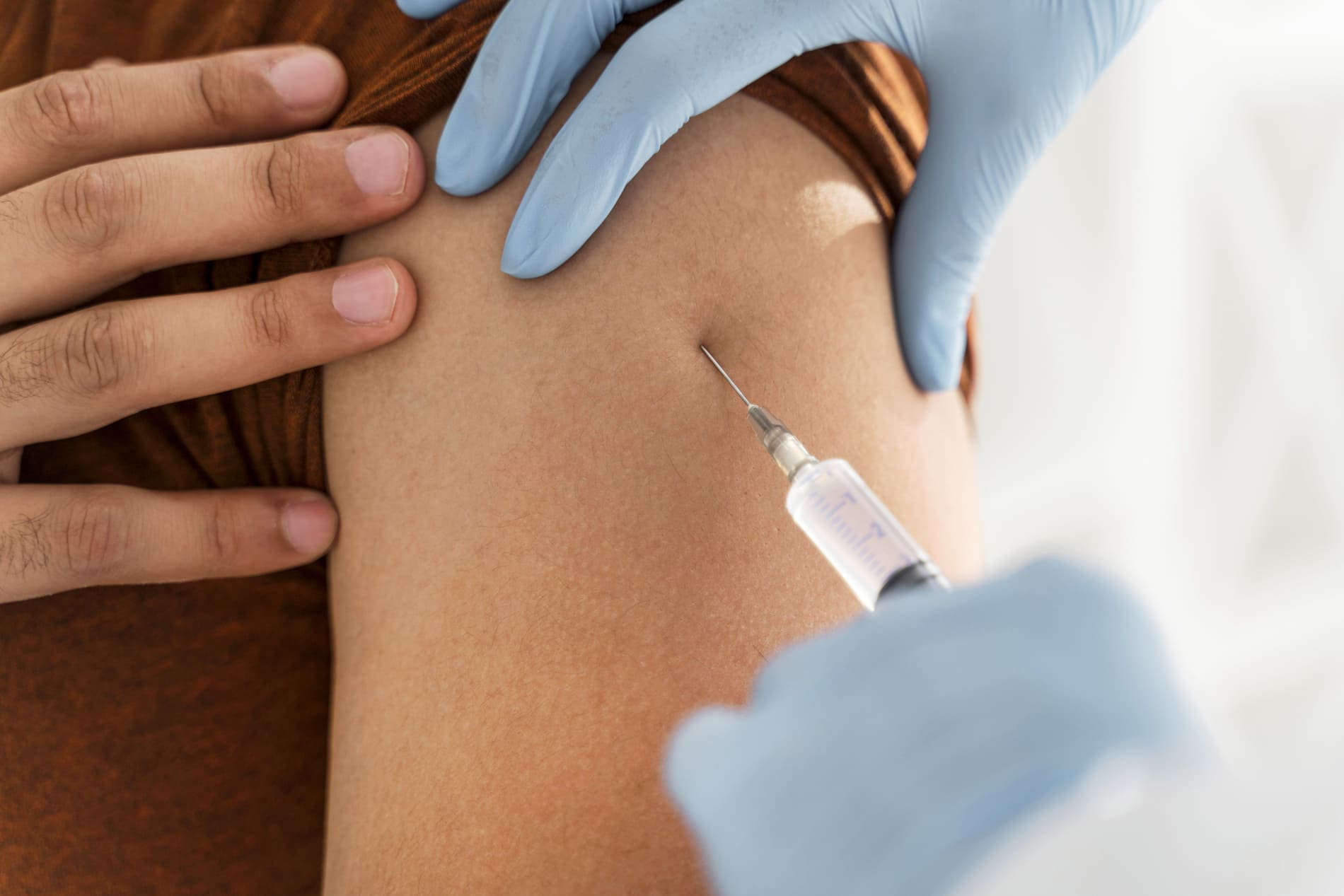 COVID-19 VACCINATION AVAILABLE
No Health Insurance Needed.
Name: BNT162b2
Manufacturer: Pfizer, Inc., and BioNTech
Type of Vaccine: mRNA
Number of Shots: 2 shots, 21 days apart
Does NOT Contain: Eggs, preservatives, latex
For a full list of ingredients, click here https://www.fda.gov/media/144414/download#page=2
Who should get vaccinated: The Pfizer-BioNTech vaccine is recommended for people aged 12 years and older.
Who Should NOT Get Vaccinated:
If you have had a severe allergic reaction (anaphylaxis) or an immediate allergic reaction, even if it was not severe, to any ingredient in an mRNA COVID-19 vaccine (such as polyethylene glycol), you should not get an mRNA COVID-19 vaccine.
If you had a severe or immediate allergic reaction after getting the first dose of an mRNA COVID-19 vaccine, you should not get a second dose of either of the mRNA COVID-19 vaccines.
An allergic reaction is considered severe when a person needs to be treated with epinephrine or EpiPen© or if they must receive medical care.
An immediate allergic reaction means a reaction within 4 hours of exposure, including symptoms such as hives, swelling, or wheezing (respiratory distress).
Possible Side Effects:
In the arm where you got the shot:
– Pain
– Redness
– Swelling
Throughout the rest of your body:
– Tiredness
– Headache
– Muscle pain
– Chills
– Fever
– Nausea
These side effects happen within a day or two of getting the vaccine. They are normal signs that your body is building protection and should go away within a few days.
For more information visit: https://www.cdc.gov/coronavirus/2019-ncov/vaccines/different-vaccines/Pfizer-BioNTech.html
For adults (18 and over), we also have the single-dose Johnson and Johnson COVID-19 vaccine and the 2-dose Moderna COVID-19 vaccine.
Please call 281-385-8554 for more information or if you have any questions.
Learn more about our COVID-19 testing options here.
Help us bring healthcare services to underserved populations throughout Greater Houston.