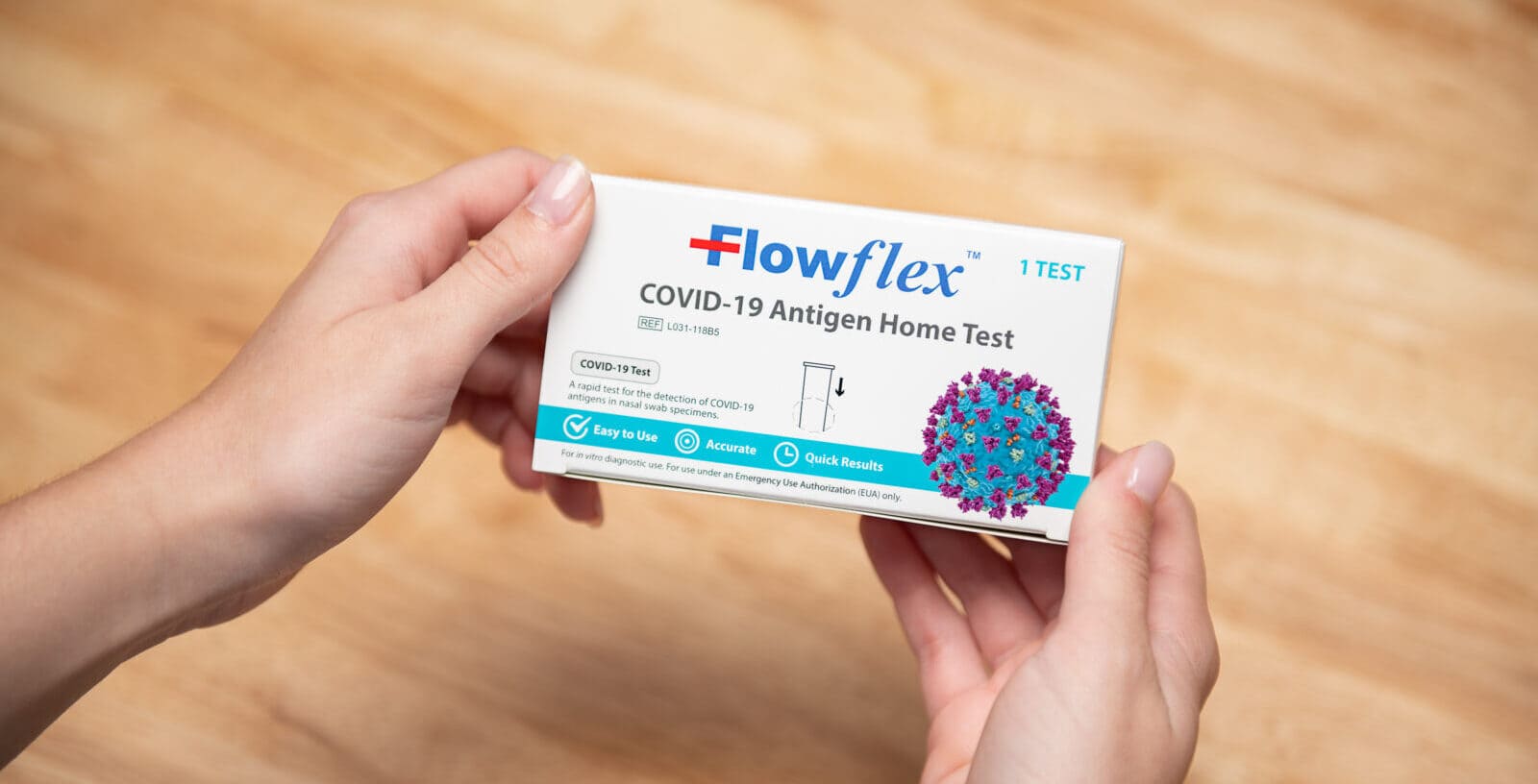 FREE COVID-19 AT-HOME TEST KITS
TRS is making it easy for you to order at-home COVID-19 test kits through your insurance with zero out-of-pocket cost! You can order 8 at-home covid test kits per person in your family per month at no cost. We'll take care of submitting a claim with your insurance provider on your behalf. We offer in-store pick up at our Houston, Texas location and free shipping options as well! To check your eligibility, please fill out the form below:
The Biden-Harris Administration is requiring insurance companies and group health plans to cover the cost of over-the-counter, at-home COVID-19 tests, so people with a private health plan can get them for free starting January 15, 2022. This means that you can go online, to a pharmacy or store, buy a COVID-19 at-home test and get reimbursed for the cost by submitting a claim with your insurance provider. The COVID-19 diagnostic test must be authorized, cleared, or approved by the U.S. Food and Drug Administration (FDA). Visit the FDA website for a list of authorized tests.
Insurance companies are required to reimburse you at a rate of up to $12 per individual test (or the cost of the test, if less than $12). Health plans must cover 8 individual at-home COVID-19 tests per person enrolled in the plan per month. That means a family of four can get 32 tests per month for free.
This test is for use at home with self-collected anterior nasal swab specimens from individuals within 7 days of symptom or without symptoms or other epidemiological reasons to suspect COVID-19 infection. This test is authorized for non-prescription home use with self-collected anterior nasal samples from individuals 14 years or older or adult collected anterior nasal samples from individuals age 2 years or older.
Easy-to-use nasal swab test
Requires just 1 test*
Can be used to test children as young as 2 years old
For use with and without COVID-19 symptoms
Accurate results in 15 minutes
No need to send off to a lab to obtain results
Compact packaging for "On-The-Go" testing
FAQ Guide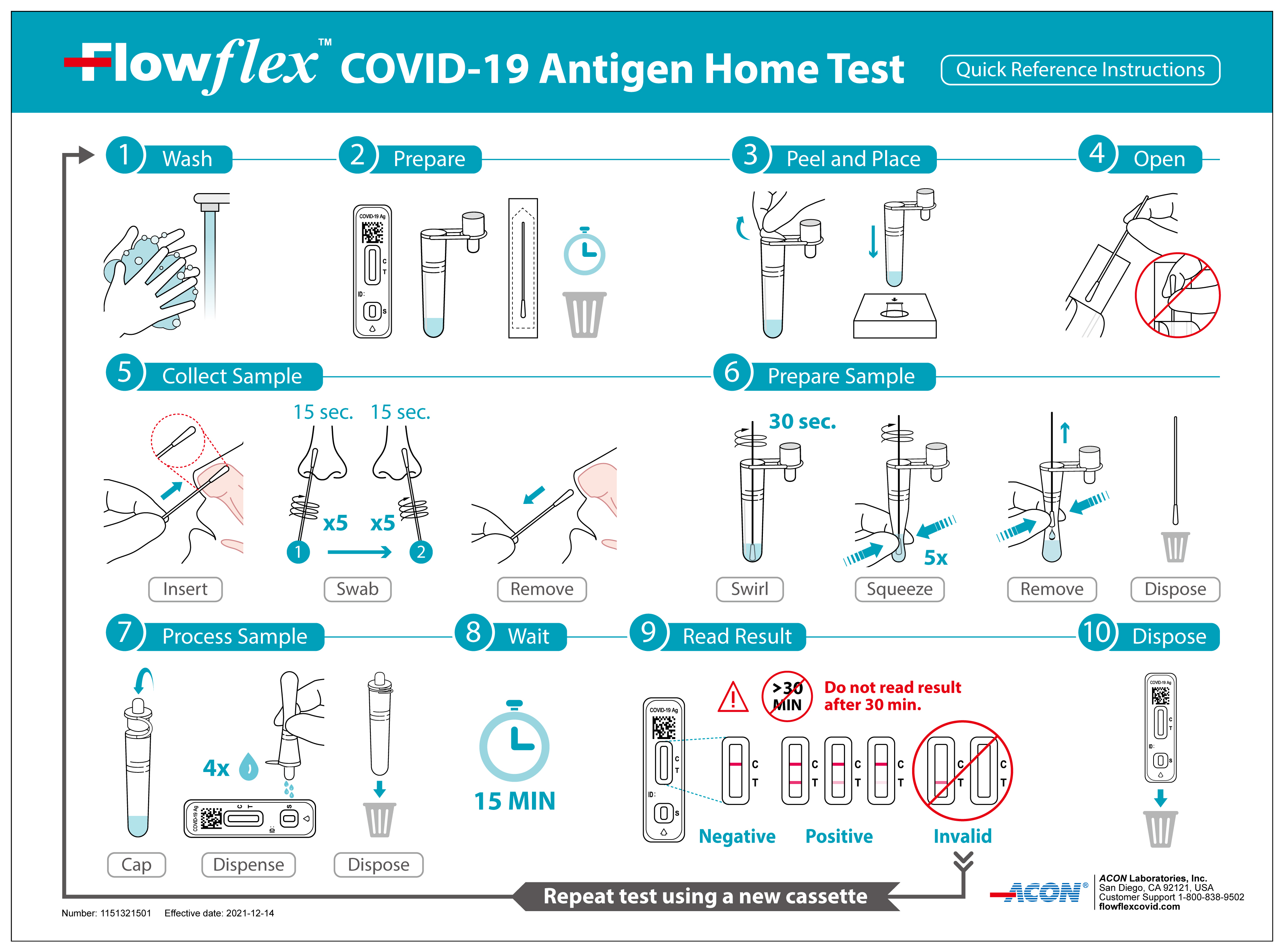 This is an awesome clinic. Very pleasant and friendly atmosphere. Waiting period to see the doctor is not long. Also office is very clean and there is multiple sanitizer stations I felt so comfortable with staff and the services. The doctors ate not rude and takes the time to address your concerns. I don't like going to the doctor especially a clinic but I had a wonderful experience. Highly recommend this provider group to anyone seeking affordable health care.
A marvelous health facility for uninsured people! Staffs are super friendly and helpful, they are even nicer than most insured health clinics than I have been to! I have had a primary care check up with them this morning but I asked them if they can also help me to fill out my college's ROTC physical report and they accepted immediately, even helped me to print the form, did the filling without increasing the fees. Only $30 for everything. A very warming place. Would highly recommend!
You come in for the time of your appointment your seen at that exact time. You're in and out. Not expensive at all. The employees are very polite and love if you ask questions and give your feedback. I love this place. Wish I would've found it sooner.