July 7th, 2022 - Larkspur at Shadow Creek
On July 7th, 2022, TRS Health partnered with Larkspur at Shadow Creek, a 55+ community in Pearland, TX. We provided blood pressure screenings, glucose screenings, and COVID-19 boosters for residents of the community. With aging comes an increased risk of hypertension and type 2 diabetes so it is critical for older people to monitor their glucose and blood pressure to take preventative measures to stay healthy. Residents got their results and are able to come to the TRS Health clinic for low cost, high quality healthcare, and the newly inaugurated TRS Pharmacy for affordable prescription and over the counter medications and supplements. Our elders are a critical component of society and we strive to continue to help them maintain good health as they age.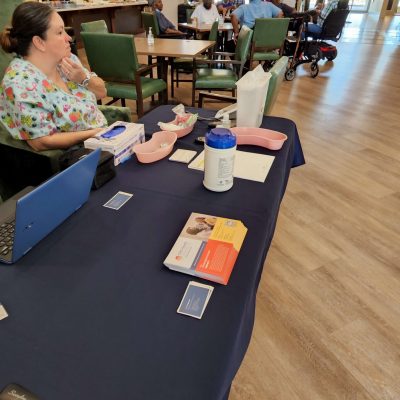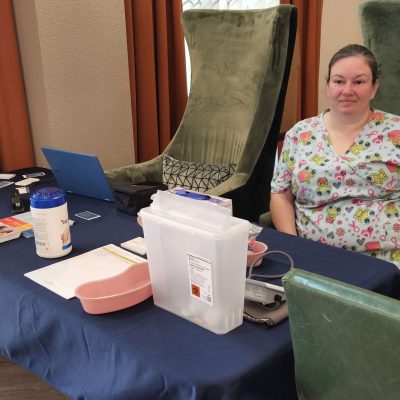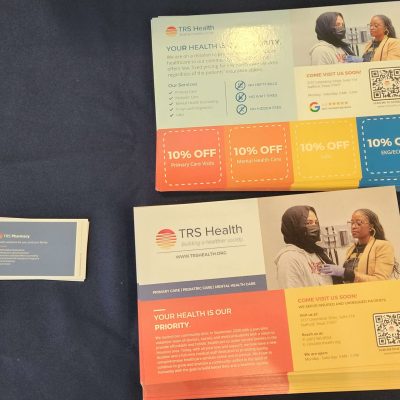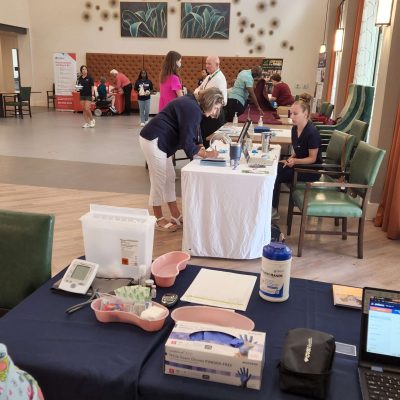 March 5th, 2022 - 5th Ward Islamic Center
For 2022, TRS Health has expanded its health fair services to include COVID-19 vaccinations, boosters, and PCR tests, as well as diabetes and blood pressure screenings. Continuing our partnership with the 5th Ward Islamic Center for Human Development, we organized another health fair to serve the community. With limited access to high quality nutrition and healthcare, it is important to make sure residents of 5th Ward can get their blood sugars and blood pressures tested and evaluated to be able to take preventative measures for their wellbeing.

TRS Health is grateful for the opportunity to serve the 5th Ward community with our partnership with the 5th Ward Islamic Center. We look forward to doing more events with them and other partners in communities in need throughout Greater Houston.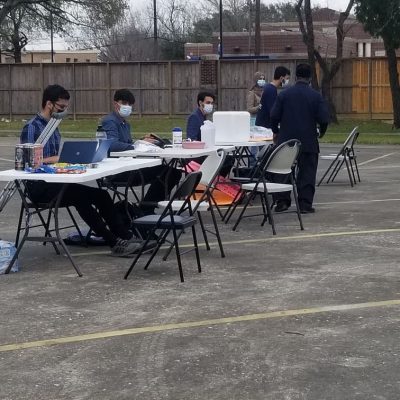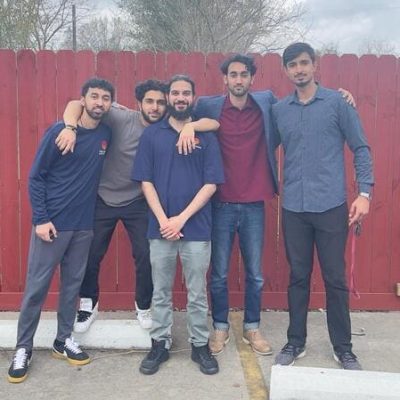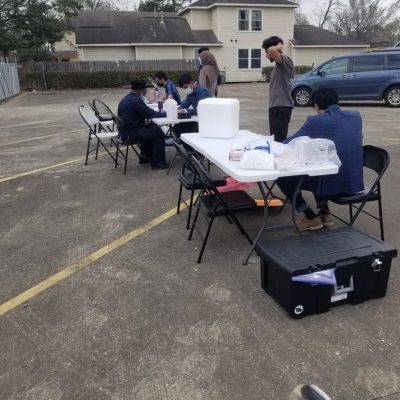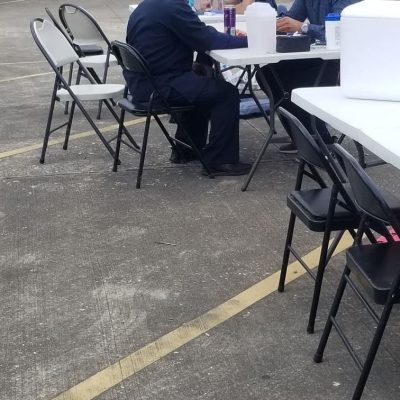 January 29th, 2022 - 5th Ward Islamic Center
TRS Health partnered with the 5th Ward Islamic Center to host a health fair for the historically marginalized 5th Ward community. We administered COVID vaccinations and boosters, as well as diabetes and blood pressure screenings, all free of charge.

Underserved communities like that of 5th Ward face barriers to healthcare access, and TRS Health envisions a society where those barriers are mitigated. With this event, our efforts put us one step closer to achieving a healthy Houston. We look forward to continuing our efforts with the 5th Ward Islamic Center as we strive to serve communities in need.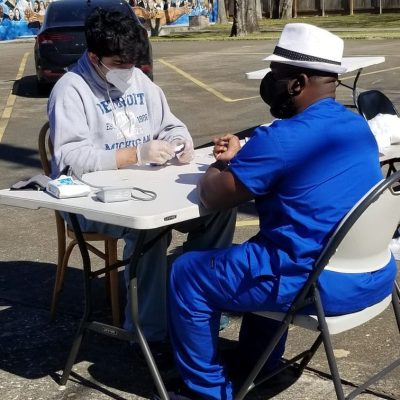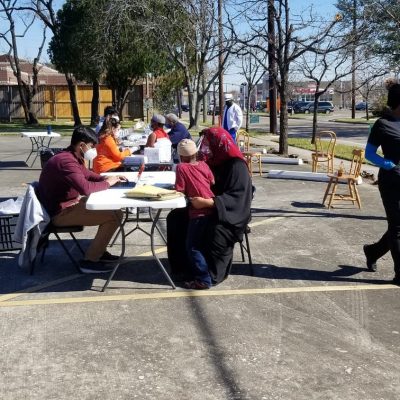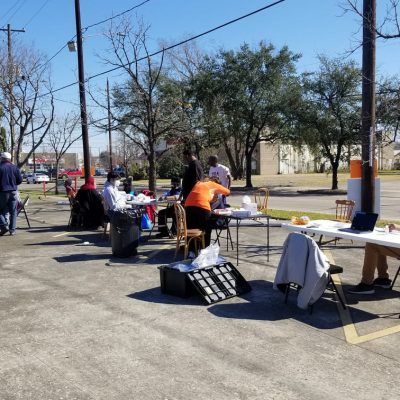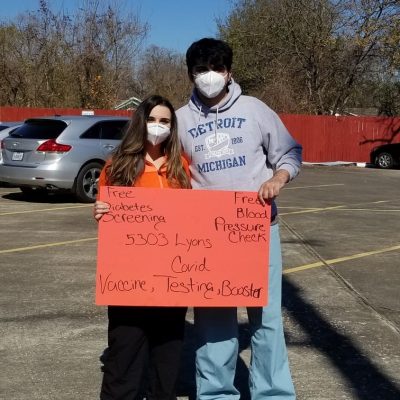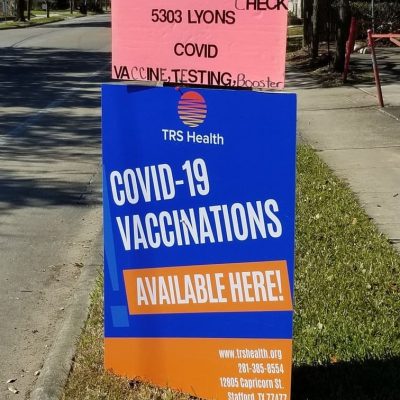 Novemeber 14th, 2021 - An-Nisa Carnival
Our partners at An-Nisa Hope Center held a carnival for refugee children and families on Saturday, November 14th. They had fun activities, games, rides and food for those in attendance. TRS Health, alongside other local community organizations, had a stall where we provided information on our clinical services and gave out sportpacks with useful items for people to take home including hand sanitizer, KN95 masks, disinfectant wipes, and thermometers. This was a great way to connect with the community and TRS Health looks forward to working with other community organizations doing great work to improve lives and build a better society.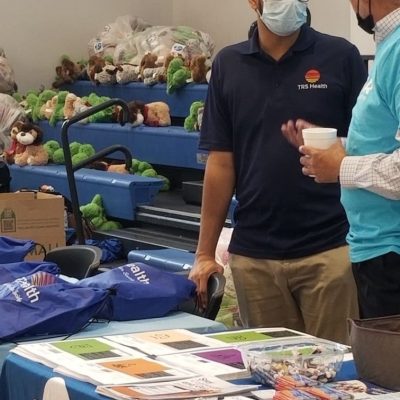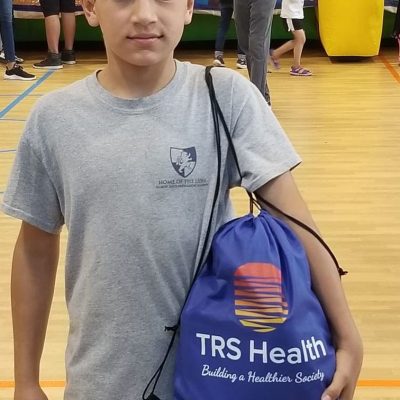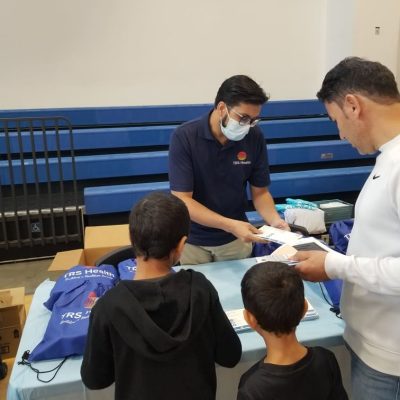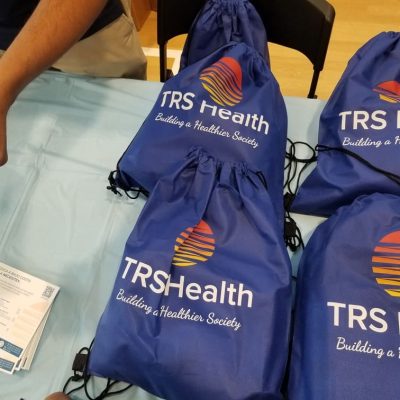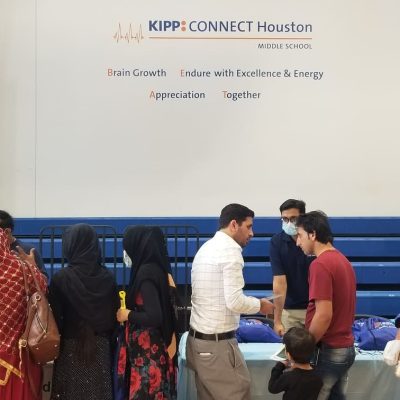 October 23rd, 2021 - Gables Vaccination Fair
With winter approaching, it is especially important for people to increase their immunity against infectious disease. In this spirit, TRS Health and An-Nisa Hope Center hosted another vaccination fair for refugee families from Afghanistan. Individuals and families got their vaccinations and were also given information for local pharmacies and TRS Health's on-site clinical services in Stafford.

Working with underserved communities like the refugee community is always a humbling experience and is a key component of TRS Health's work. Through our clinic and health fairs, TRS Health will continue extending healthcare to those who need it most in the Greater Houston area.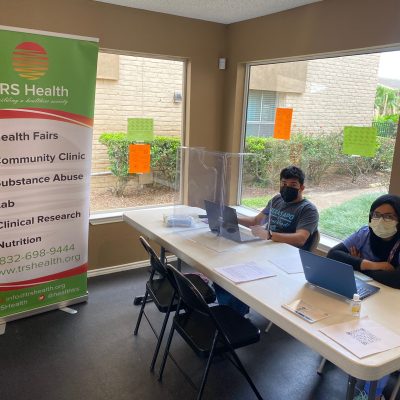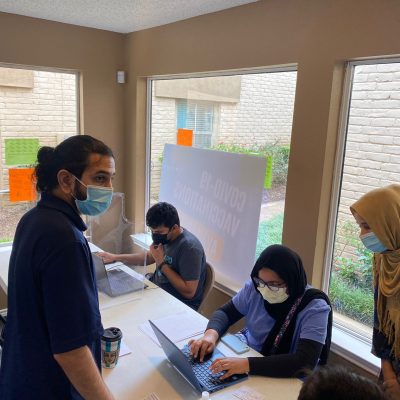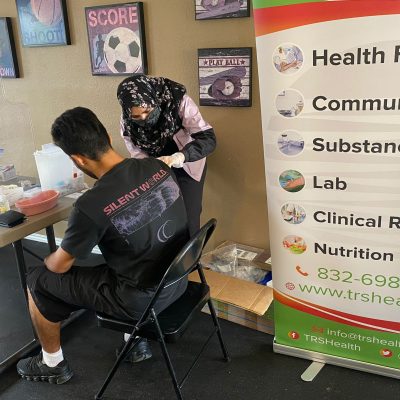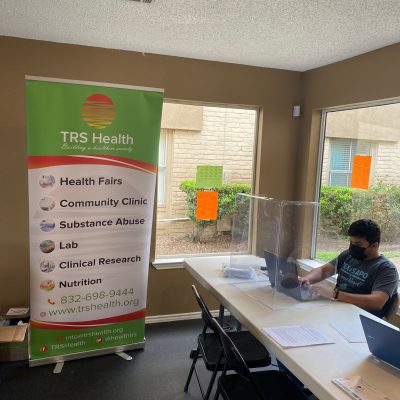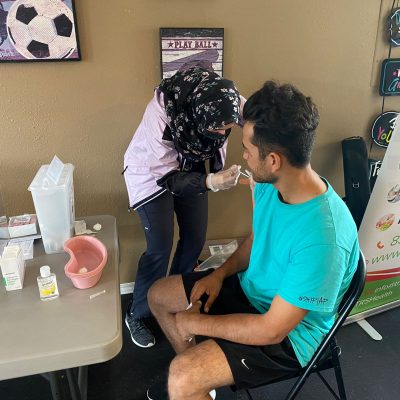 September 19th 2021: Gulfton Area
In partnership with An-Nisa Hope Center, TRS Health provided COVID-19 vaccinations to refugee families from Afghanistan. In addition, we were able to distribute much needed groceries and food supplies to dozens of refugees and their families. We also provided information regarding other services that TRS Health offers, such as pediatric care. This aid was especially important since many of them do not have a steady means of transportation to shop for necessities or receive critical medical care. 
Seeing the smiles of the families and their children is a testament to the importance of serving such populations in need, and TRS Health is grateful for the opportunity to partner with An-Nisa Hope Center to achieve this. We look forward to more collaborations to serve this community and other underserved populations.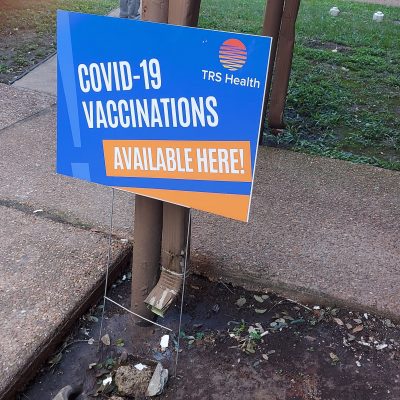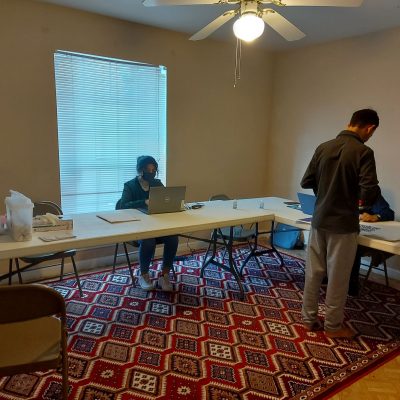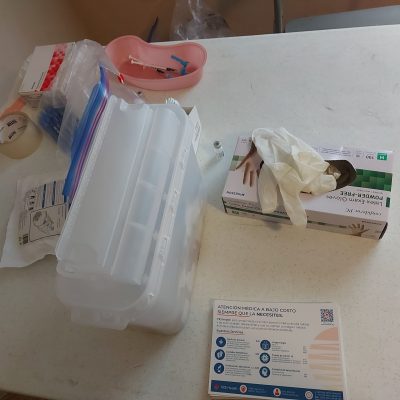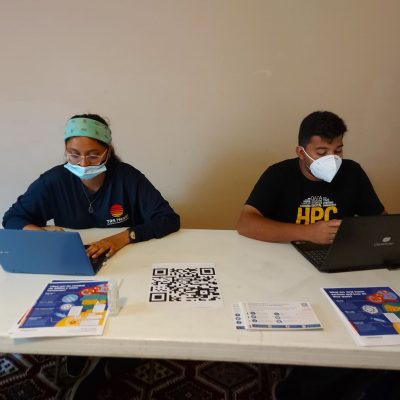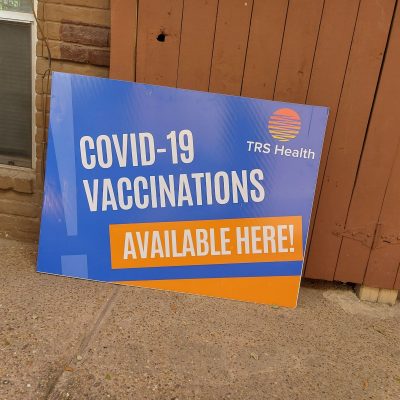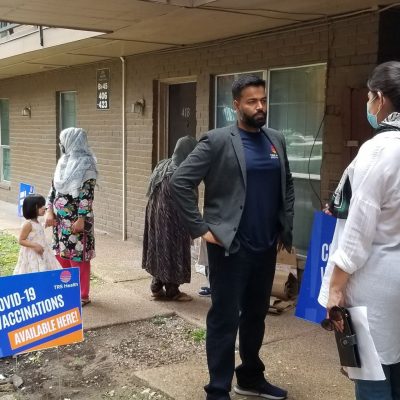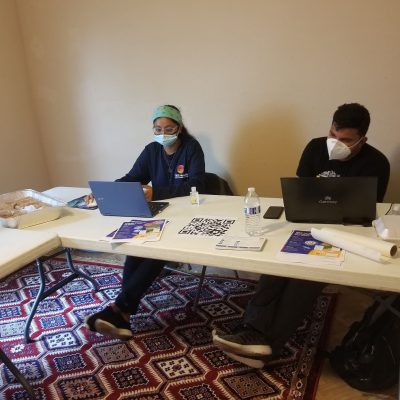 September 18th, 2021: Houston Food Bank
TRS Health partnered with the Houston Food Bank to provide vaccinations at their teachers fair. Hundreds of teachers came and got free school supplies and enjoyed activities, while having the opportunity to receive their vaccination at our booth.

We also provided the teachers with bags, sani-wipes, no-touch thermometers, and masks which they can use in their classrooms. We also offer free vaccinations for uninsured children and provide pediatric care services (such as sports physicals, hearing and vision tests etc) at the clinic.

TRS Health appreciates our amazing teachers and the great work that Houston Food Bank does for our community!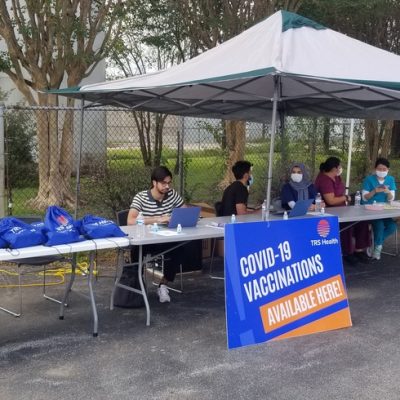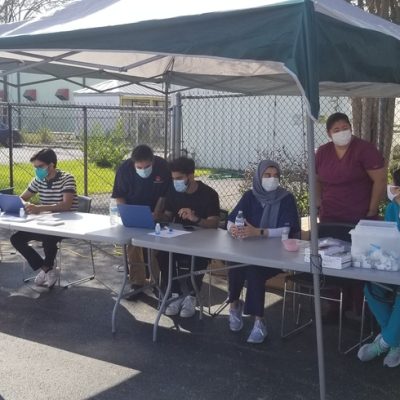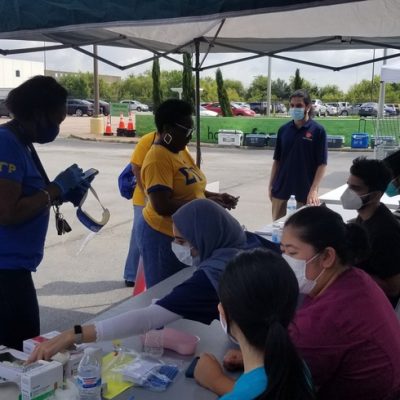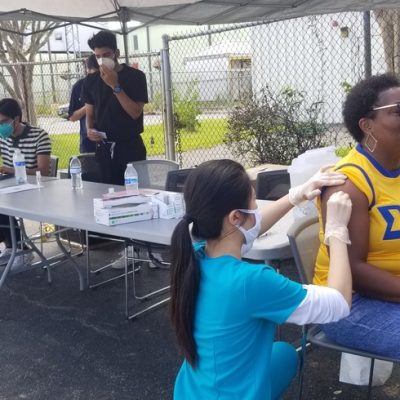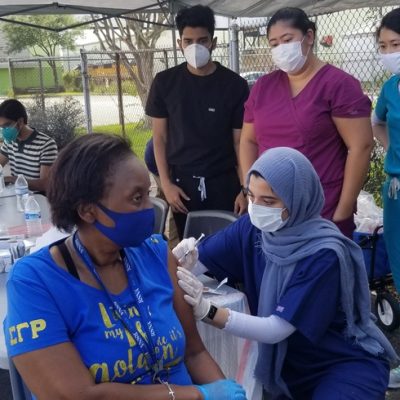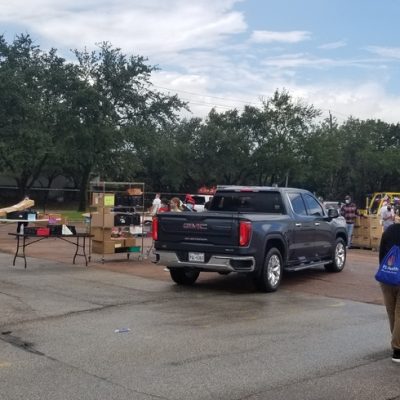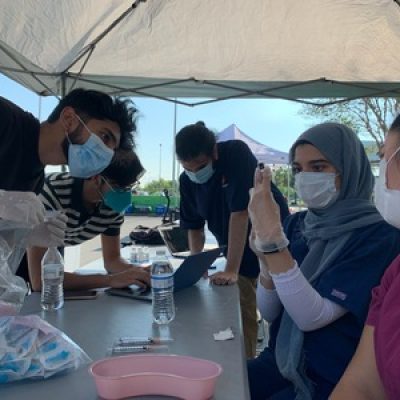 September 4th, 2021: East Spring Branch Food Pantry
We came to the East Spring Branch Food Pantry 21 days after the first visit to give the second dose of Pfizer. The organizers of the food pantry are extremely kind, well-organized, and great to work with. 
We found that this food pantry serves people from many different walks of life. Immigrants who work hard, people without homes, mothers raising their children and more. We were honored to be of service to the people of this community as well and look forward to serving them in the future.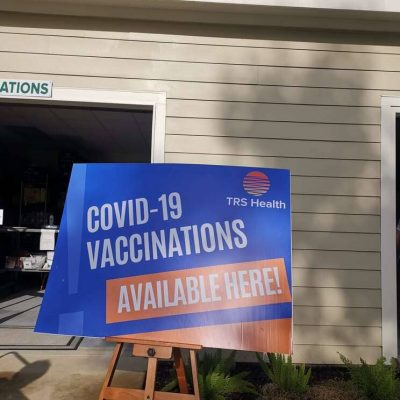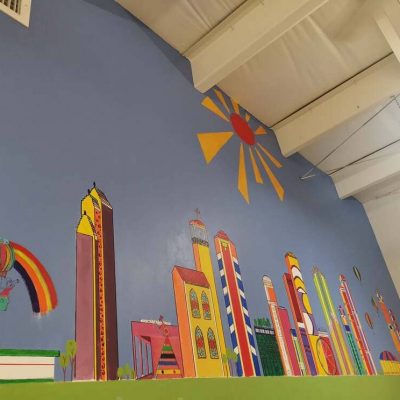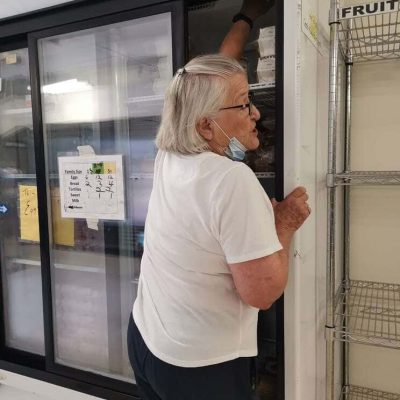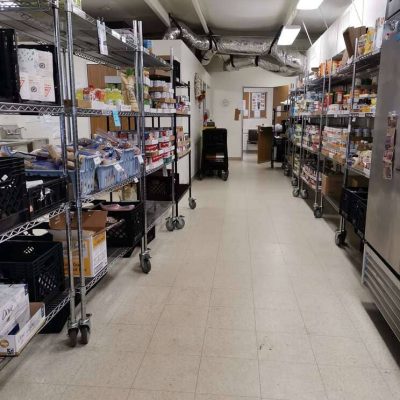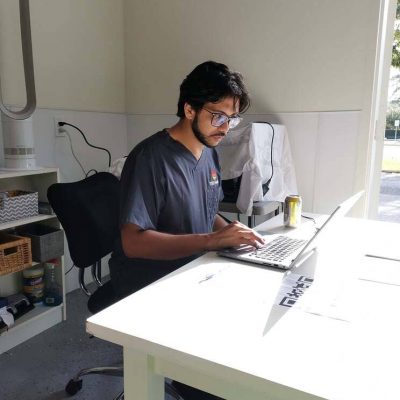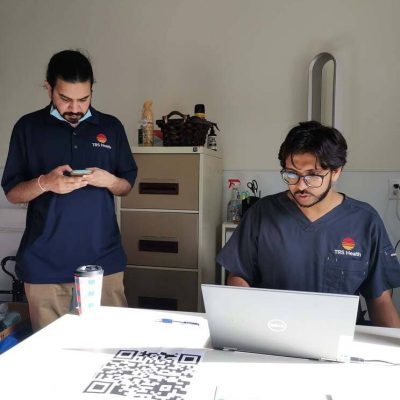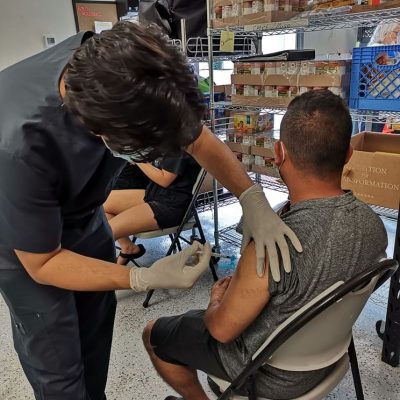 August 29th 2021: Gulfton Area
TRS Health collaborated with An-Nisa Hope Center to provide vaccinations to the refugees from Afghanistan on Sunday 08/29. We were able to provide the newly arrived refugee families with needed COVID-19 vaccines so they are protected during this pandemic. We will conduct a second vaccination fair on 09/19 to give second doses and we hope to help more families then.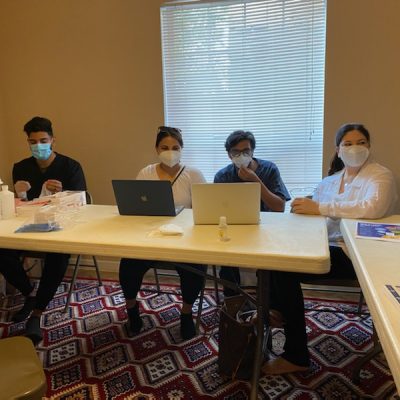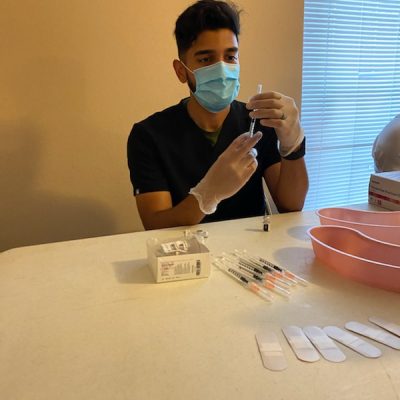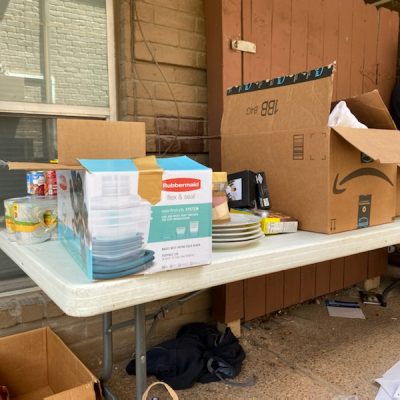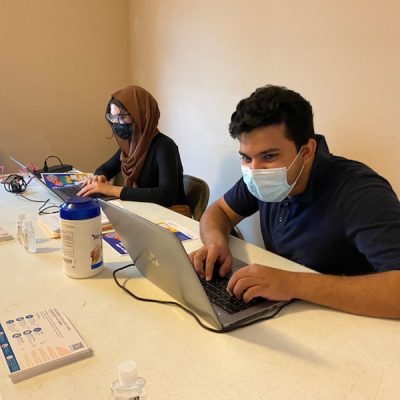 August 14, 2021: East Spring Branch Food Pantry
TRS Health collaborated with Each Spring Branch Food Pantry to provide vaccinations to community members they serve on Saturday morning during the food distribution event. Most of the community members were fully vaccinated and masked, however, we were able to provide vaccinations to a few who had not received their vaccination yet. In addition, we also vaccinated some children who had recently turned 12 years old. The food pantry organizers were very helpful and we look forward to working with them again.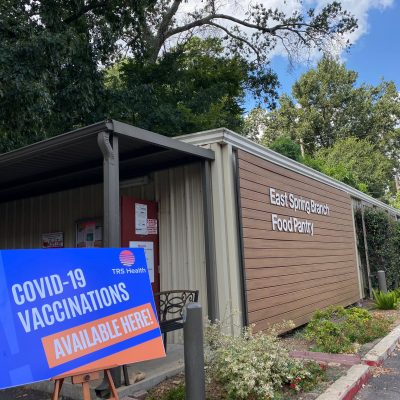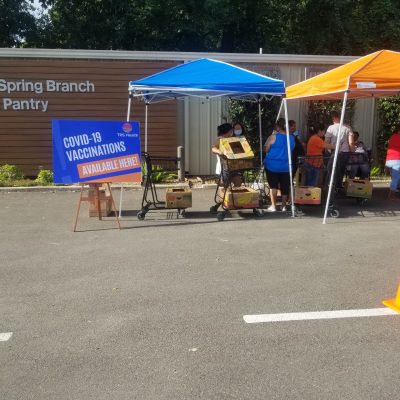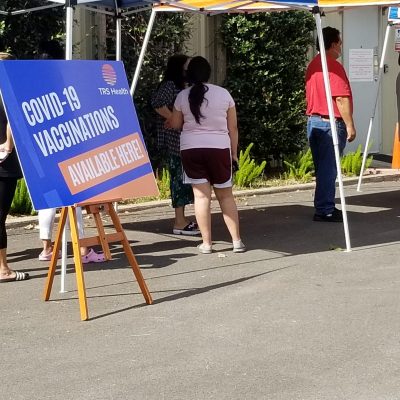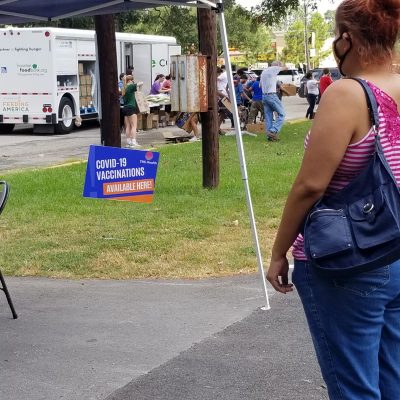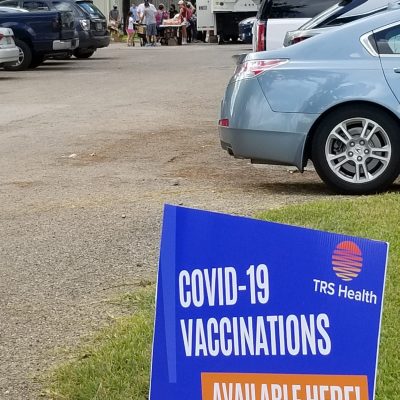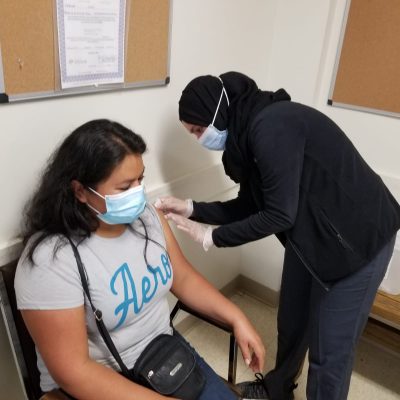 August 13, 2021: Al-Ghadeer Education Foundation
TRS Health, in collaboration with IMI, conducted a vaccination drive at Ghadeer education foundation. TRS Health provided vaccinations for the community members of this organization during a religious procession. It was great to see that almost all the people who attended wore masks and were vaccinated. We asked people about their vaccination status and the response was enthusiastic. The community members also presented questions and concerns they had about the delta variant, booster doses, and the vaccine's efficacy against this strain of COVID-19.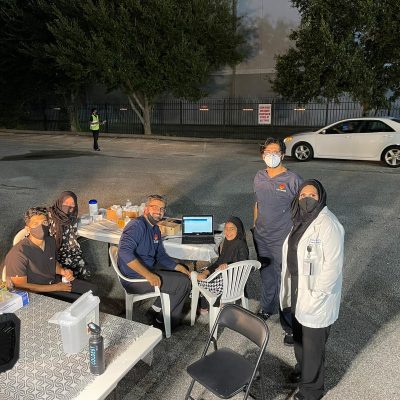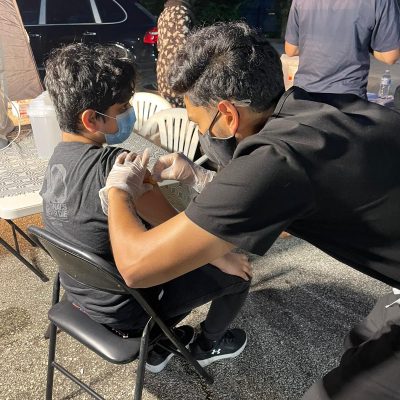 April 9, 2021: Houston Community College - Coleman College of Heath Sciences
Due to the success of the previous collaboration, TRS Health was invited by Houston Community College to conduct another COVID-19 vaccination health fair for the staff, students, and the surrounding underserved community. Single-dose Janssen vaccines were administered to 92 individuals.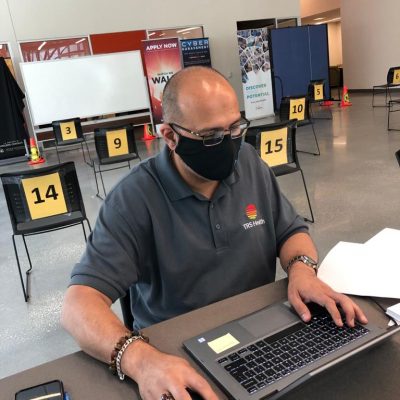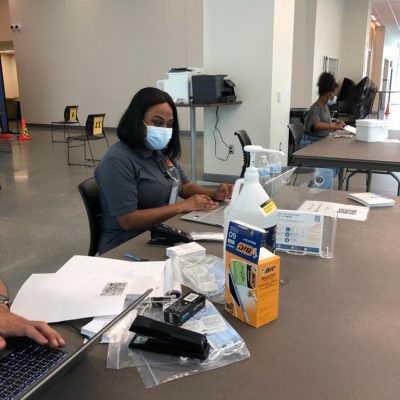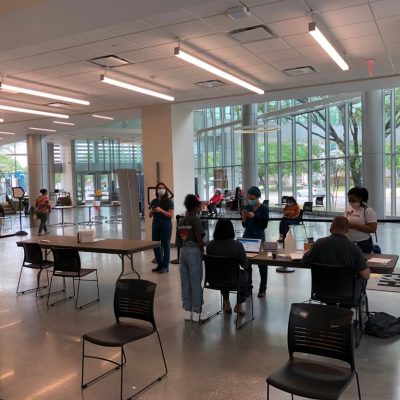 April 3rd, 2021: Lockwood Street
On April 3rd, 2021 we held a health fair at a carwash on Lockwood Street in Houston, TX. We saw patients with uncontrolled chronic health conditions who did not have access to primary care services on a regular basis. In addition to providing them with education on their chronic disease state management, we also provided them with KN95 masks and a free primary care appointment at our clinic for those who needed it. We look forward to serving the community again.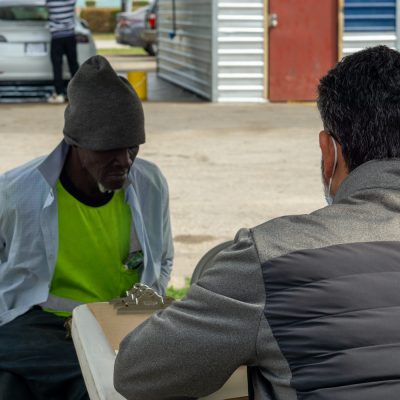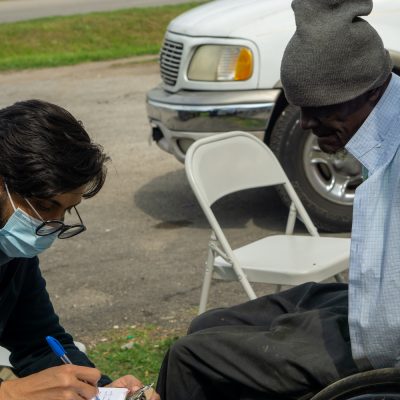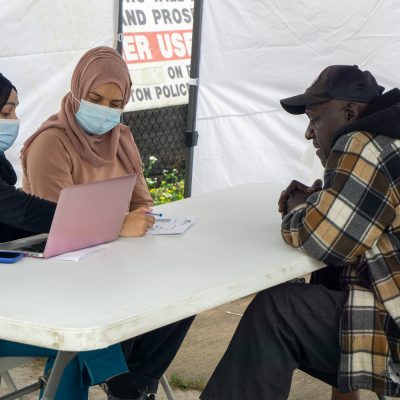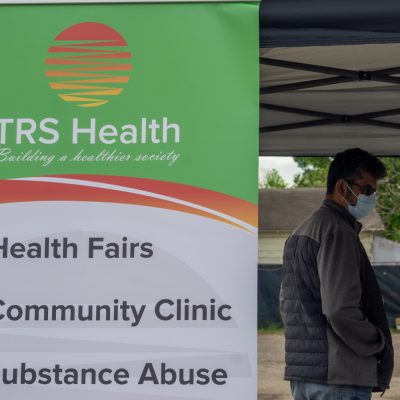 March 12, 2021: Houston Community College - Coleman College of Health Sciences
TRS Health partnered with Houston Community College and provided free COVID-19 vaccination to the staff, students and faculty of the institution. Single dose Janssen vaccines were given to the patient and strict social distancing guidelines were followed to ensure patient safety. A total of 112 individuals were vaccinated at the event.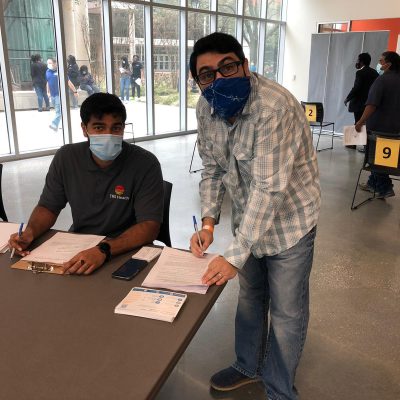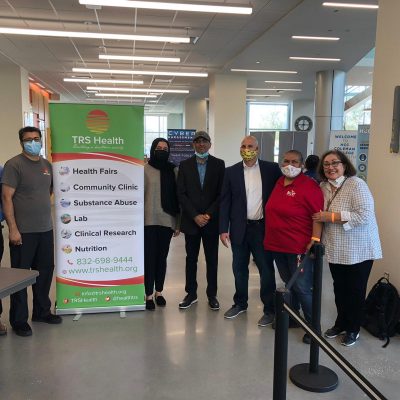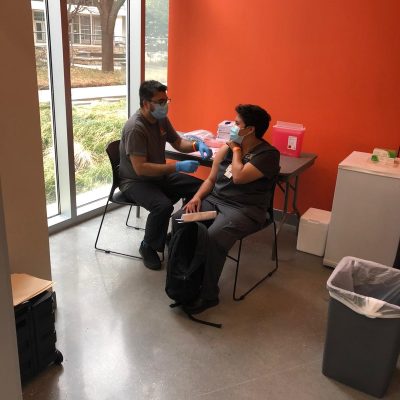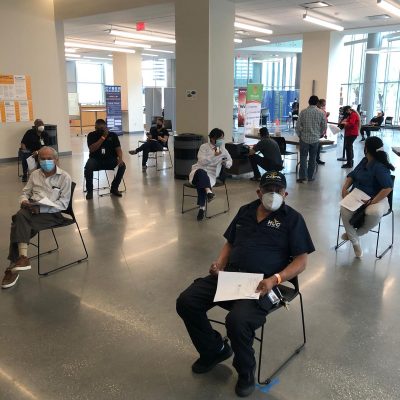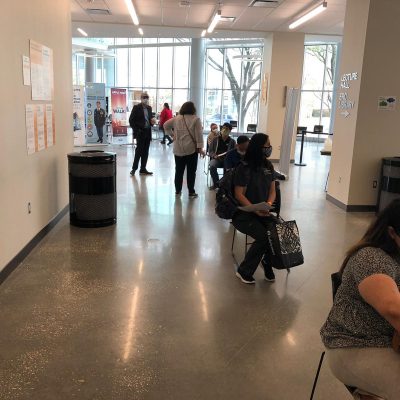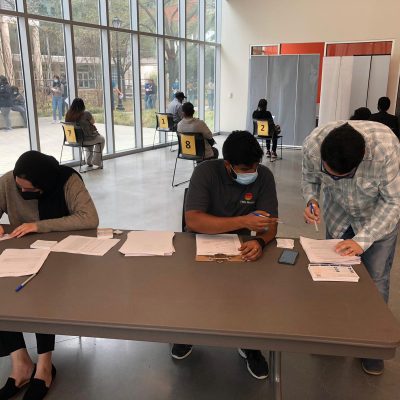 Aug 19, 2020: India House
TRS Health partnered with India House to provide free drive through COVID-19 testing for underserved people in the Greater Houston community. The majority of people we tested were uninsured. Congressman Al Green also visited us and demonstrated support for our work for the underserved.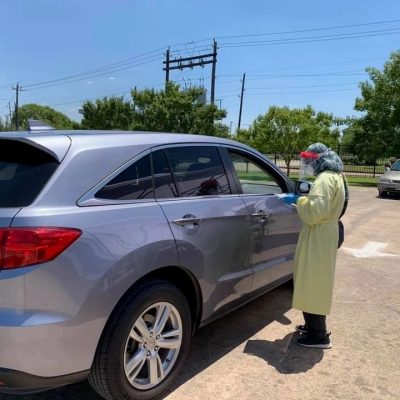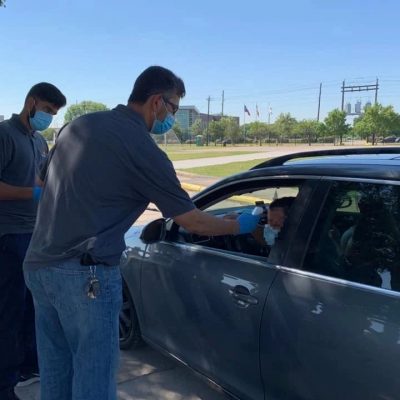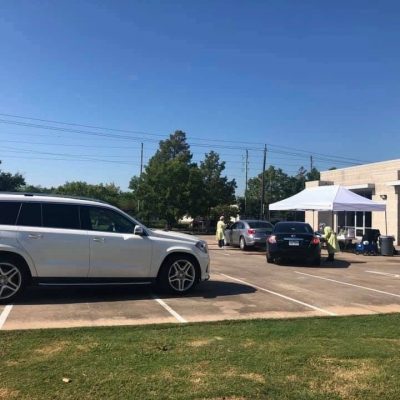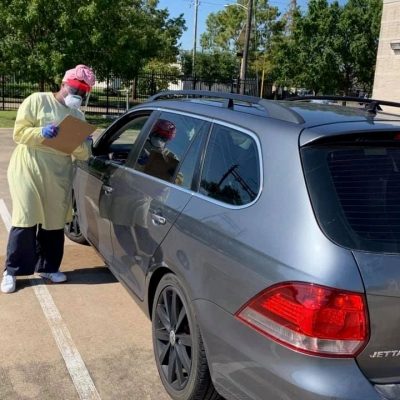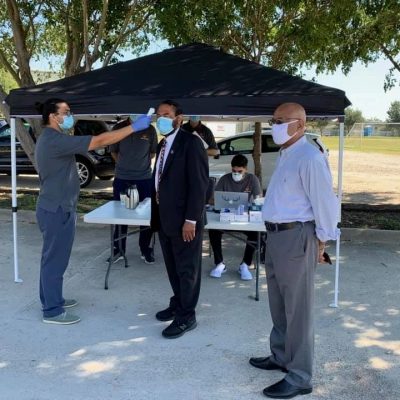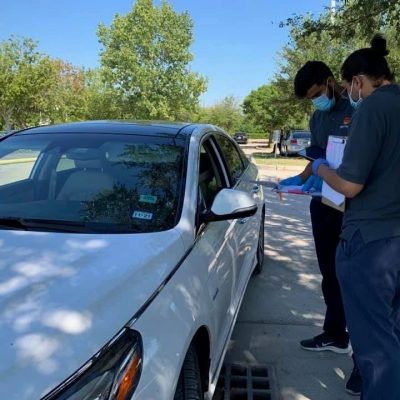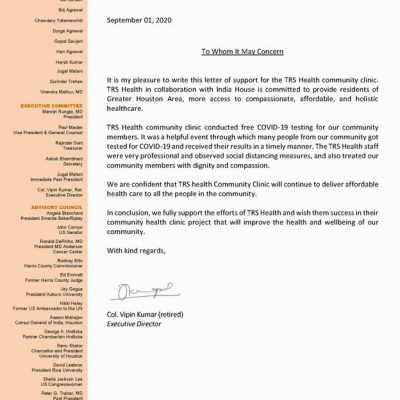 Jul 30, 2020: Al-Hadi School
TRS Health conducted a COVID-19 testing health fair for Al Hadi school to ensure that the valued teachers and staff are safe before the school reopens and the risk of exposure to students is minimized.
Thanks to the diligent efforts of our volunteers and professionals, we were able to ensure a smooth testing process with minimal contact and communicate the results to the teachers and staff in a timely manner.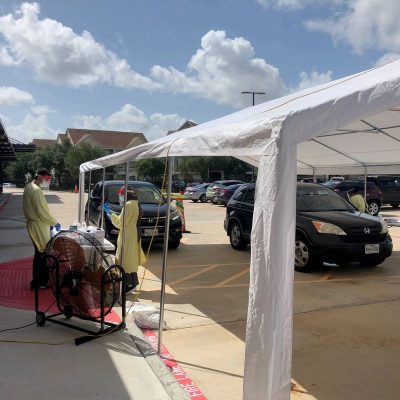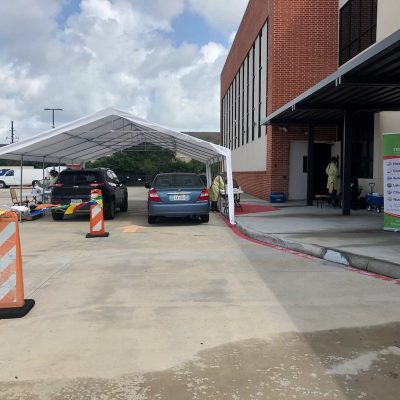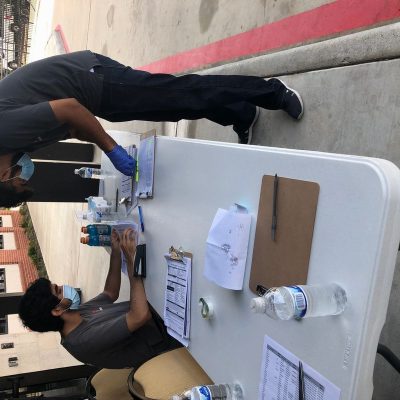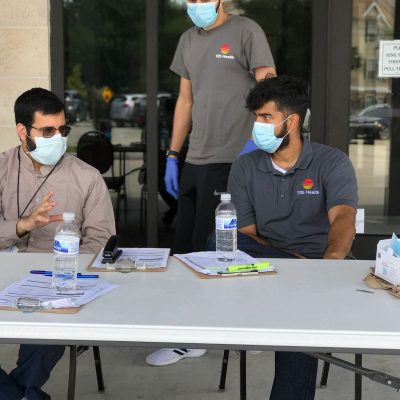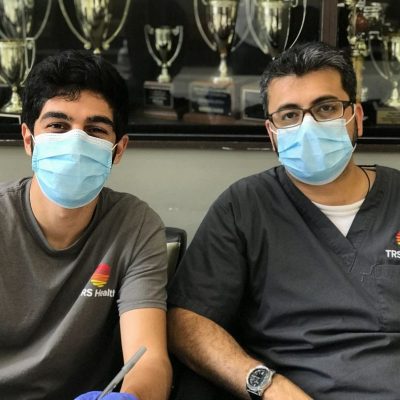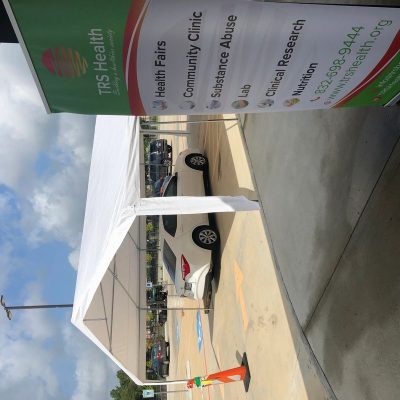 Nov 10, 2019: Seventh Day Adventist Church
TRS held a health fair in coordination with the Alief Seventh Day Adventist Church. We are very thankful to the professionals and community partners who helped make this health fair successful.
We are very happy to announce that, by working together, we were able to provide preventative screenings, blood glucose tests, nutrition education, medication education, and chronic disease consultations to uninsured and/or underinsured patients.